Merlin Circuit Technology has recently fully implemented the XACT PCB registration system, the industry's leading factory integrated printed circuit board registration solution.
The time between purchase and full implementation has been used to gather data from a wide array of materials, data that is then used in the predictive process.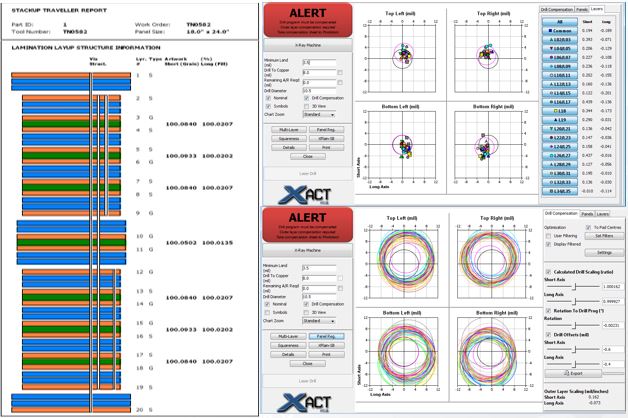 The XACT registration solution is ground breaking product for PCB engineers, enabling the control and management of the entire PCB registration process.
The XACT system replaces current manual procedures and a mixture of electronic and paper-based systems allowing engineers to focus and capitalize on new business opportunities plus cost reduction and getting product to market quicker.
Scrap, due to mis-registration, is a major reason for poor yields during the PCB manufacturing process. By implementing XACT's predictive scaling engine improvements in the registration process can be achieved resulting in improved profitability.
Typical improvements that have been seen so far are: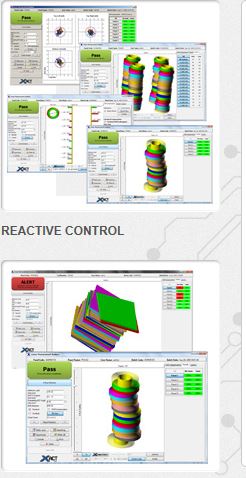 The ability to offer tighter annular ring
Improved scaling factors, data collected per core
Predictive database used for tooling new parts
Automatic feedback in real time on core to core alignment
Best fit drilling programs using tightest layer data
Drilling feedback per batch, opportunity to rescale drill files for best fit
Analysis of IPC Class 3 coupons without micro section
As printed circuit boards move toward smaller and smaller feature requirements the fabrication process needs to improve and as newer more exotic materials are being used their behaviour must be understood to achieve the ever-increasingly demanding targets but also, they must do so without increasing cost and to ensure the company stays ahead of the competition.
Peter Wilson
MCT Technical Manager