The Merlin PCB Group continues to develop its processes in line with market requirements by investing in the latest Hot Air Solder Levelling technology from Circuit Engineering Marketing Company Ltd. Cemco is a UK business which has been manufacturing HASL machines for the PCB industry for more than 25 years with over 700 machines sold worldwide.
Merlin Circuit Technology invests in the Lead Free Quicksilver HASL Machine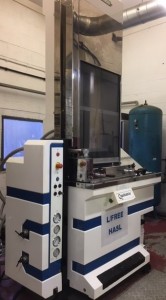 Merlin Circuit Technology in Deeside, North Wales has upgraded it lead free process by investing in the latest PCL controlled Quicksilver HASL machine. Companies are having to employ lead free processes though do not wish to move to silver or ENIG due to the cost and reduces shelf life properties.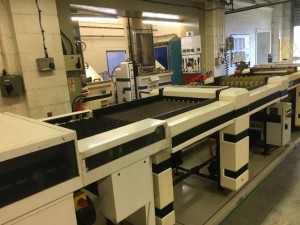 The lead free process has a number of challenges relating to the elevated operating temperatures and the absence of lead such as achieving the required coating thickness and flatness requirement without increasing the intermetallic layer – so as to form a properly wetted copper surface.
The new Quicksilver solder leveller will enable Merlin Circuit Technology to continue to deliver lead free surface finishes on surface mount technology products with reduced features previously deemed unsuitable for this technology.
Merlin Flex invests in the latest Quicksilver QS24 Tin/Lead HASL Machine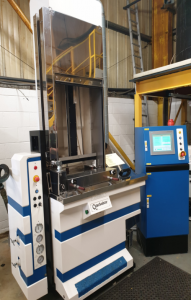 The company first purchased its previous Quicksilver HASL machine over 30 years ago and being a long-term key supplier of flex and flex/rigid boards to the global defence & aerospace markets has had to maintain their offering of a Tin/Lead surface finish.
"With continued demands and PCB designs becoming increasingly more advanced, the requirement to make this investment now is key to our current and future customers" confirms Managing Director Mark Merifield.
Both machines have the latest PLC controlled Quicksilver has many features to deliver improved product quality:-
System enhancements include a new patented tip design that provides improved hole clearing and surface uniformity, while allowing thicker minimum and thinner maximum deposits with most alloys.
A dual immersion facility reduces the dwell time needed to heat to the higher temperatures required for lead free solders.
The PLC system give a complete control of the operation delivered through a touch screen, the process parameters are visible and easily accessed. Insertion and extraction speed control, dwell times, tip and sump temperature control, multi-dip function.