Merlin Flex Ltd has continued with its strong investment programme with the installation of a 2nd Schmoll UV Laserflex drilling and cutting machine. Following the successful introduction of the first machine back in 2016 the company has seen an increased demand placed upon it to the point where a second machine was becoming vital to maintain customer supply.
Mark Merifield, Managing Director, states "with the continued Increases in demand for laser drilling and precision laser cutting we needed to provide our customers with the continued high levels of capability and product lead-times. The first machine has been a great asset to the business, both in terms of precision accuracy and improved process efficiencies, making the decision for what second machine to purchase a very easy one".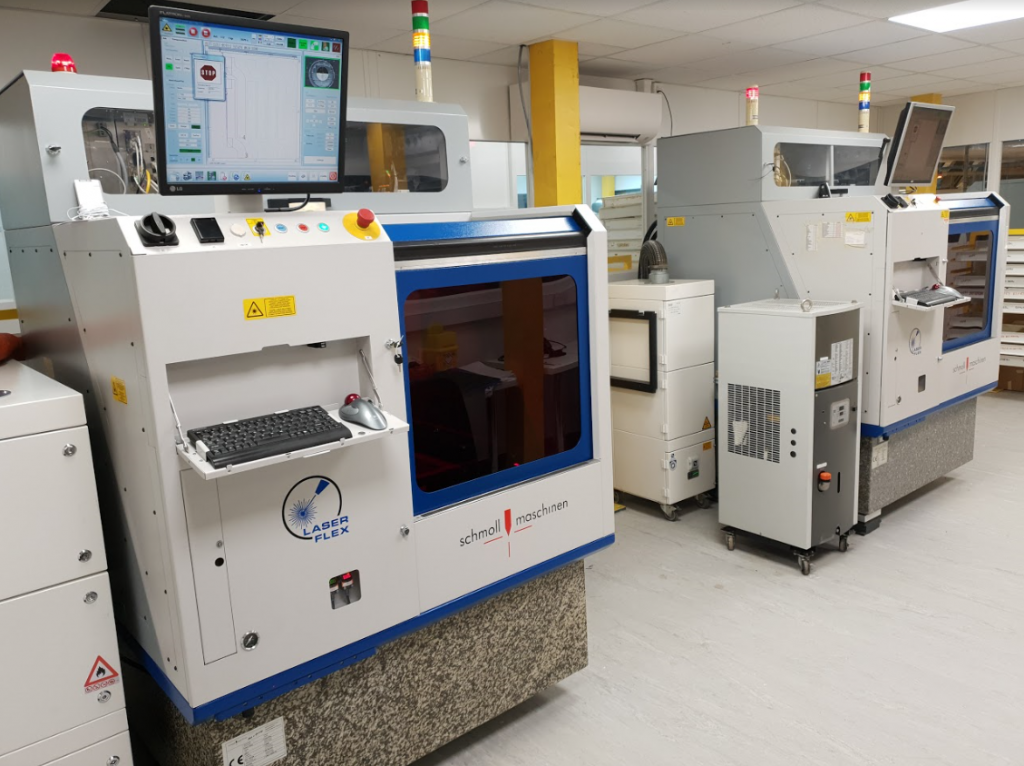 The Schmoll Laserflex machine is the 3rd machine to be received and successfully installed by Schmoll Maschinen GmbH in as many years and the whole team at Merlin Flex would like to thank the team at Schmoll for providing a great service.