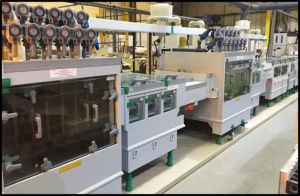 Merlin Flex have now successfully installed 2 custom designed chemical process lines into its flex facility in Hartlepool. The first is a Ferric based Develop-Etch-Strip process line and the second, a Shadow Direct Metallisation process line were manufactured by Circuit Tech and supplied/installed by Andy Prince of Wet Process Solutions.
The DES line has been specifically designed for processing very thin flexible core panels and incorporate the latest technology of vacuum etching and chemical dosing system.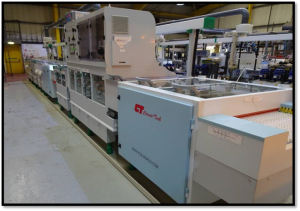 The Direct Metallisation line has been specifically designed for MacDermid's SHADOW process.
Both of these new lines are to replace existing process lines within its flexible circuit facility.and now compliment the companies first Circuit Tech MEC Surface Treatment process Line, previously installed and commissioned by Andy Prince.
These lines are a continuation of the £1M ongoing investment programme which will continue throughout 2019.