Merlin Circuit Technology Ltd are proud to sponsor local girl Ela Closs-Sharp on her International cricket journey, below is Ela's journey so far….
I want one of those…..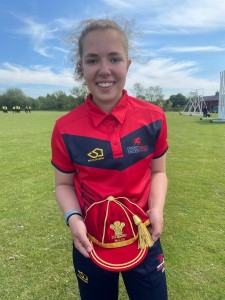 As we passed a cabinet in the hall of fame at Ysgol Maes Garmon where Welsh caps sat proudly in the cupboard…Ela said… " I want one of those……" and like any parent you laugh and say – ok then Ela…one day maybe if you work hard…."
The journey started when Ela was 9, and for her 10th birthday all she wanted was a cricket helmet and bat….and like many a parent you go with the flow of requests, hobbies and activities until it wears out or they become bored but not Ela….her interest in sport, particularly cricket was something else….At the age of 12, Ela was selected for the Pathway and represented North East Wales and North Wales. This opportunity led to her being invited to trial for Wales. After 3 years of trying – journeys through every weather possible across Wales to train and trial, Ela Closs-Sharp finally got the call we had all been waiting for, "You have been selected to play for U15 Wales Girls cricket team…it is a privilege and honour to represent your country". No truer word has been spoken.
After making the squad it was all about making the final 12 match days squad, which Ela managed to do on a regular basis.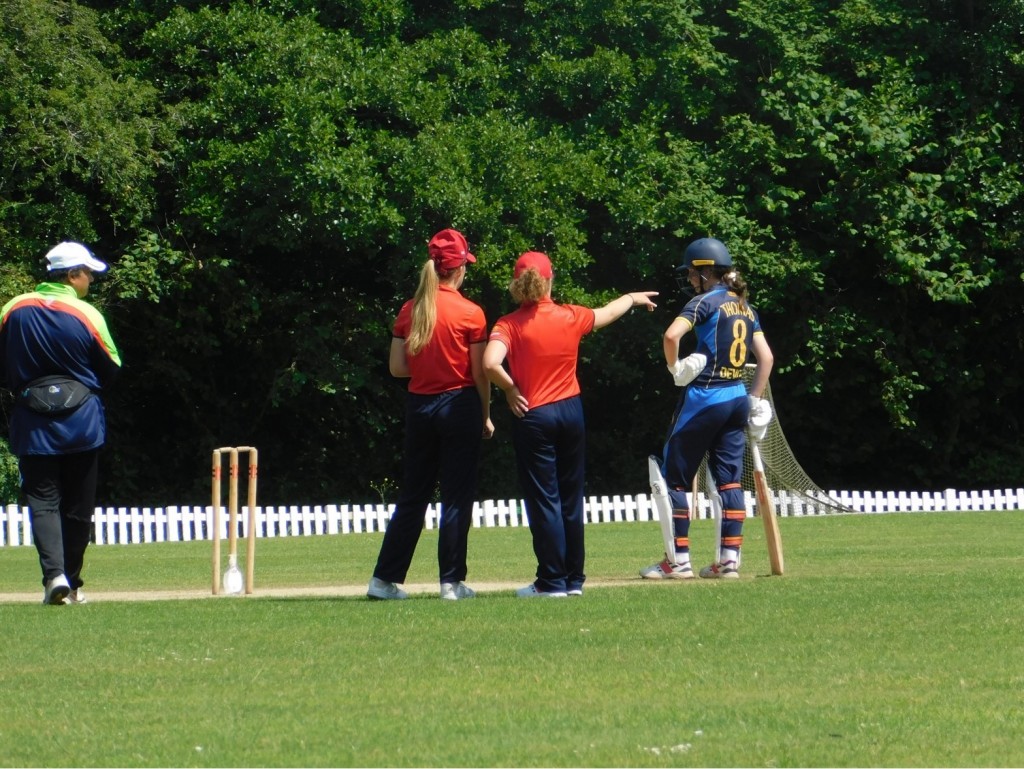 She made her debut against Gloucestershire….but before she played came this moment…her first International Cap….no one could speak…but the smile says it all – she got one!. Ela embraced the moment and went on to enjoy the match and establish herself in the team.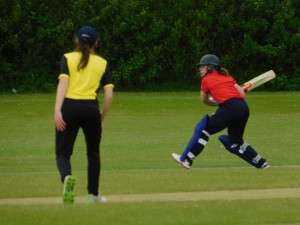 She never looked back, she went back to Chipping Sodbury to play Buckinghamshire and Gloucestershire in 20/20 matches before playing Somerset in Radyr CC and Cardiff CC versus Devon where she took her first 2 wickets for Wales.
The one squad selection we really wanted was the big tour – to Cornwall and Devon – it meant we had to be super organised and ready with the kit as it was two consecutive days of playing – we had to physically and mentally be prepared for the games. A big journey for sure in the car but somehow it meant more being so far away from home and representing her country – the red shirt and dragon was not only worn on the outside but in her passion and determination to do well. Although rain interrupted the tour, the games were something else…as a parent we could see her confidence and passion grow and this was having a very positive effect on her game.
We barely had time to wash kit or fill the car again before we had to travel again – not so far this time. Back to Dafen CC in Llanelli to play Gloucestershire in a 40 over game.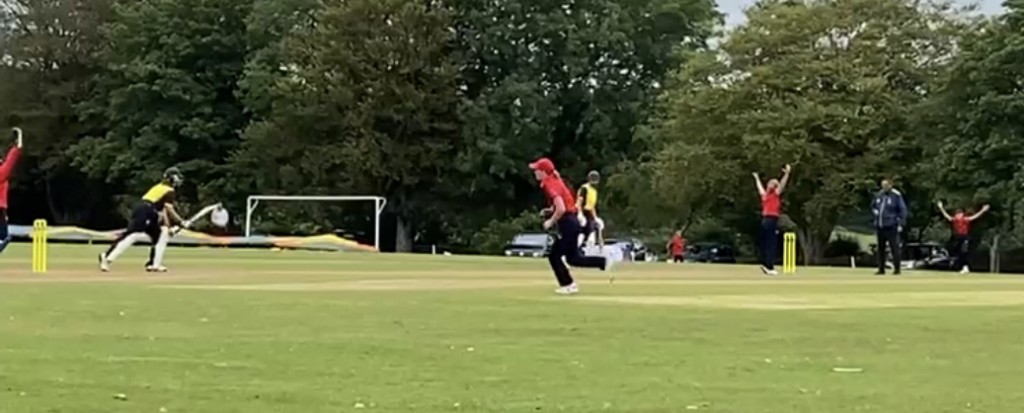 Then it was a trip to Tiverton and Sampford Peverell CC to play Devon where she bowled 6 overs for 18 runs and 1 wicket.
An early morning start for our trip to Llandysul CC to play the CWW boys U14's, followed swiftly by a final trip to Penarth CC to play CWS Boys U14's, and during both occasions Ela has continued to bowl and take wickets for her Country in very challenging games.
Ela finished the season being the leading spinner for Wales and second in the ranking of wicket takers, 1 wicket short off being the leading wicket taker – not bad for her first season in the Wales international squad.
It may be the end of the Summer season, but the Winter season and training sessions in Cardiff are fast approaching…this year's sessions will be so different – not only because Ela will be changing age groups, but because of the friendships and confidence she has built within the team over the summer has given her the thirst to build upon and improve her game further.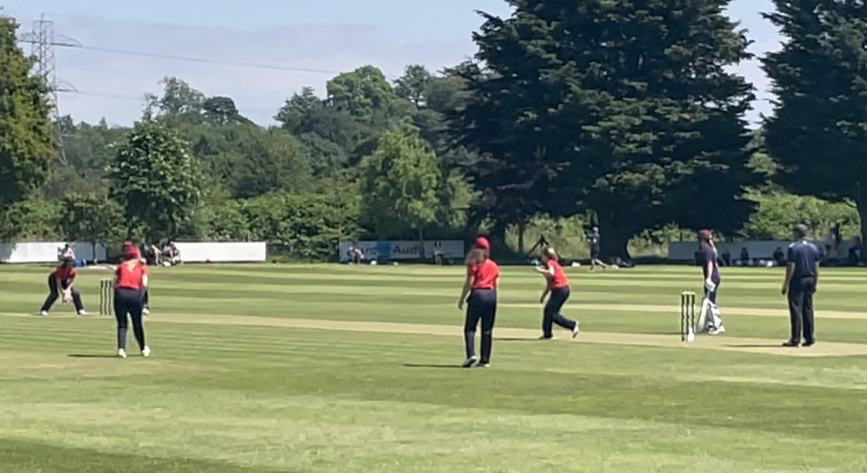 Our biggest thank you must go to Merlin Circuits for their financial assistance throughout the season for Ela – hopefully, this will continue if she gets selection into the U18'S squad next season.
Diolch yn fawr iawn.
Thank you very much.