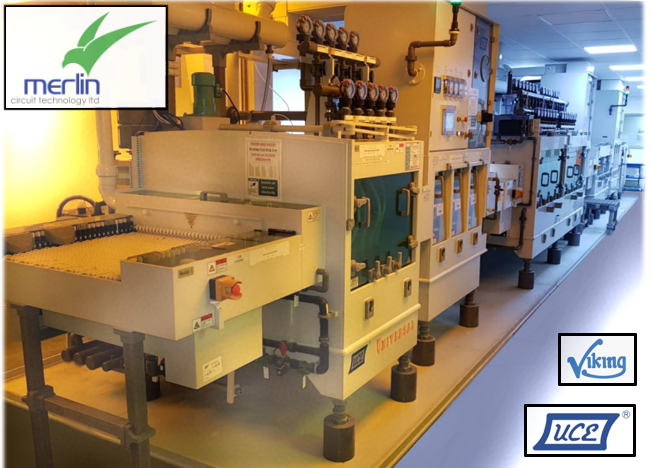 Merlin Circuit Technology is proud to announce the successful installation of a new , state of the art Develop Etch and Strip Line (DES).
Manufactured by UCE this line will complement our existing on site UCE equipment from Chemical Cleaning – Outer Layer Developing – Outer Layer Strip Etch Strip and MEC Etching.
In line with our Technology Road Map, this machine enables fine line etching down to 50um track and gap and a conveyor system enabling the processing of 50um cores. The new vacuum assisted etching system delivers improved side to side etching to +/-2um essential for high technology products with controlled impedance.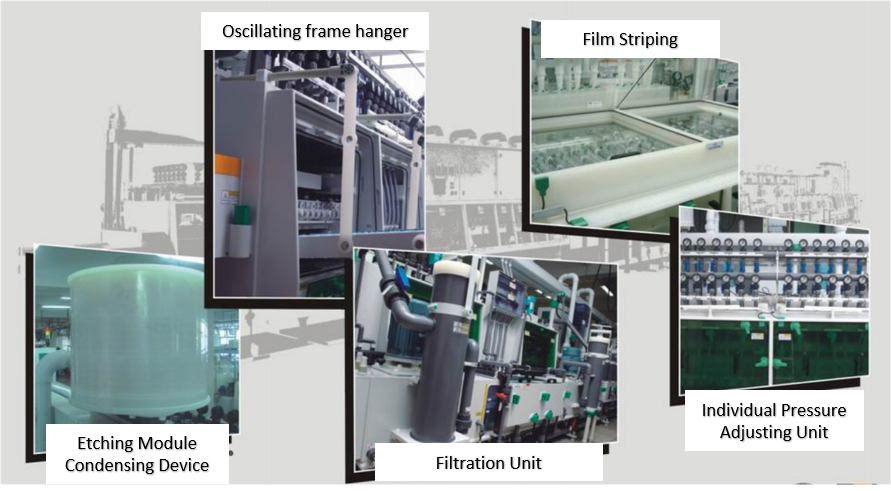 Having the capability to produce finer tracks and gaps and giving greater reliability is already paying dividends, Seamless processing of HDI product, mixed copper weights and thin cores.
I could not be more pleased with this purchase. A fantastic technology advancement for Merlin.
A big thank you to our service team along with the team from Viking who have worked very hard, during the Christmas holiday period to ensure minimum impact to our on site Multi Layer Processing capabilities, well done all.
Mike Potter (Operations Director).