The printed circuit board industry has always relied on photographic and mechanical disciplines in the manufacturing processes to derive circuit images, solder mask apertures and legend notations for the components. Expensive photo plotting machines have been produced with high-definition films to create super accurate photo tools, however, this process carries inherent inaccuracies.
Photo tools have been the mainstay for image processing for decades, however, there are draw backs to the system, accuracy of the plot itself, repeatability of the registration tooling system, durability as the plots which are prone to damage while in use and stability due to temperature and humidity variations.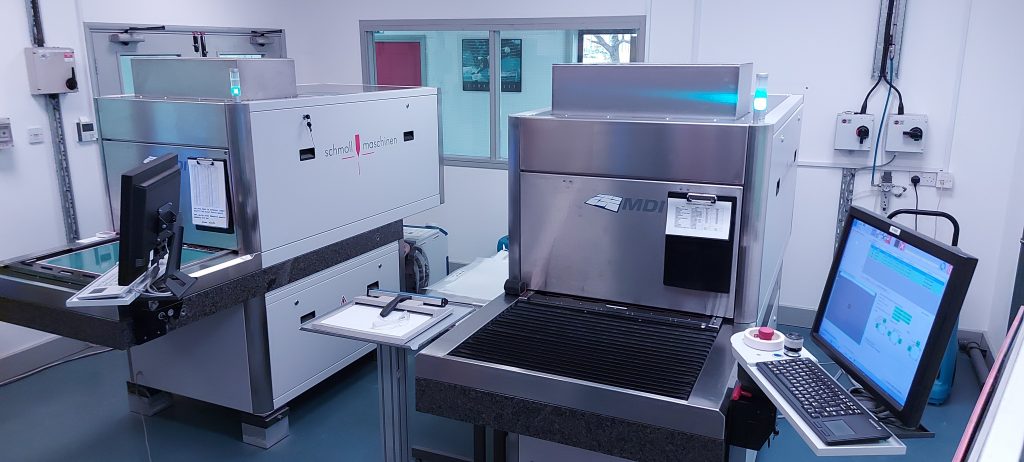 Digital direct imaging removes the photographic element of PCB manufacture and thus removes many of the associated problems.
Modern designs demand copper images down to 50um tracks and gaps which are densely packed, high levels of interconnections, zero defects and to be registered accurately to drilled features. Merlin first moved to digital imaging 2006 with the installation of Laser Direct imaging for all inner and outer layer copper features, there has been subsequent investments in two further Schmoll MDI direct imaging machines.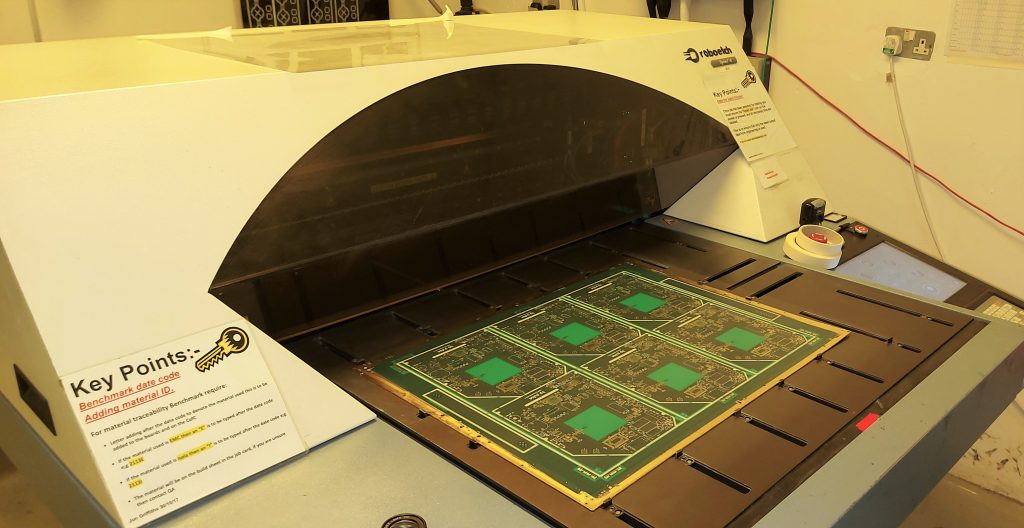 Legend notations for component identification have reduced in size and become more densely packed in line with miniaturisation of components, traditional photographically generated screens were unable to achieve the reduced text size and definition required for modern high technology designs. Merlin invested in our first direct legend printing 2008 and subsequently with a Sprint 8 Legend Printer.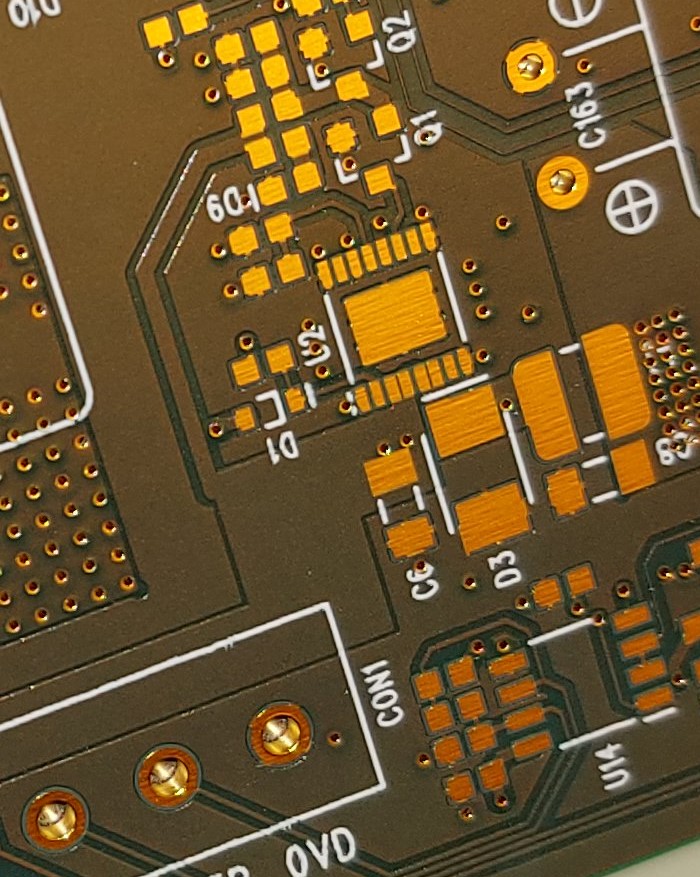 Solder mask coatings similarly needs to be registered accurately to copper features and to produce smaller component apertures in the solder mask that were previously outside of photographic capabilities. Merlin moved to direct imaging of solder mask in 2019 though the photoimagable solder mask inks were slow to expose and limited capacity meant that only the tightest designed boards and IPC Class 3 products were produced in this way.
Merlin Circuit Technology has invested in a Schmoll MDI TT dual bed direct imaging machine, with this and newer fast exposing inks we are now producing all products digitally.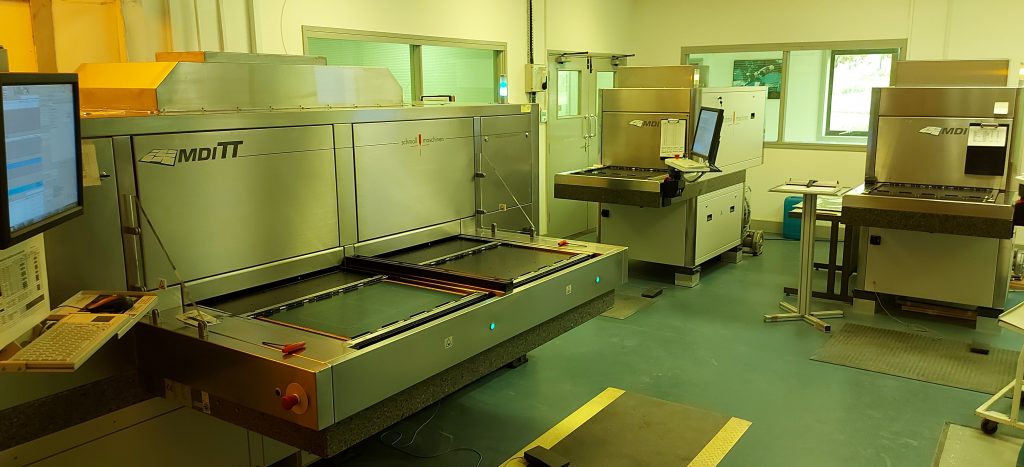 The MDI TT has 3 heads with 4 wavelength light sources specifically tailored to expose the photosensitive ink throughout the coated thickness, this ensures reduced undercut at the development process.
Schmoll have been at the forefront of drilling technology for many years, combining their linear drive positioning systems with the LED digital heads has created a fantastic imaging system. This and the dual bed system gives excellent definition, accuracy and efficiency.